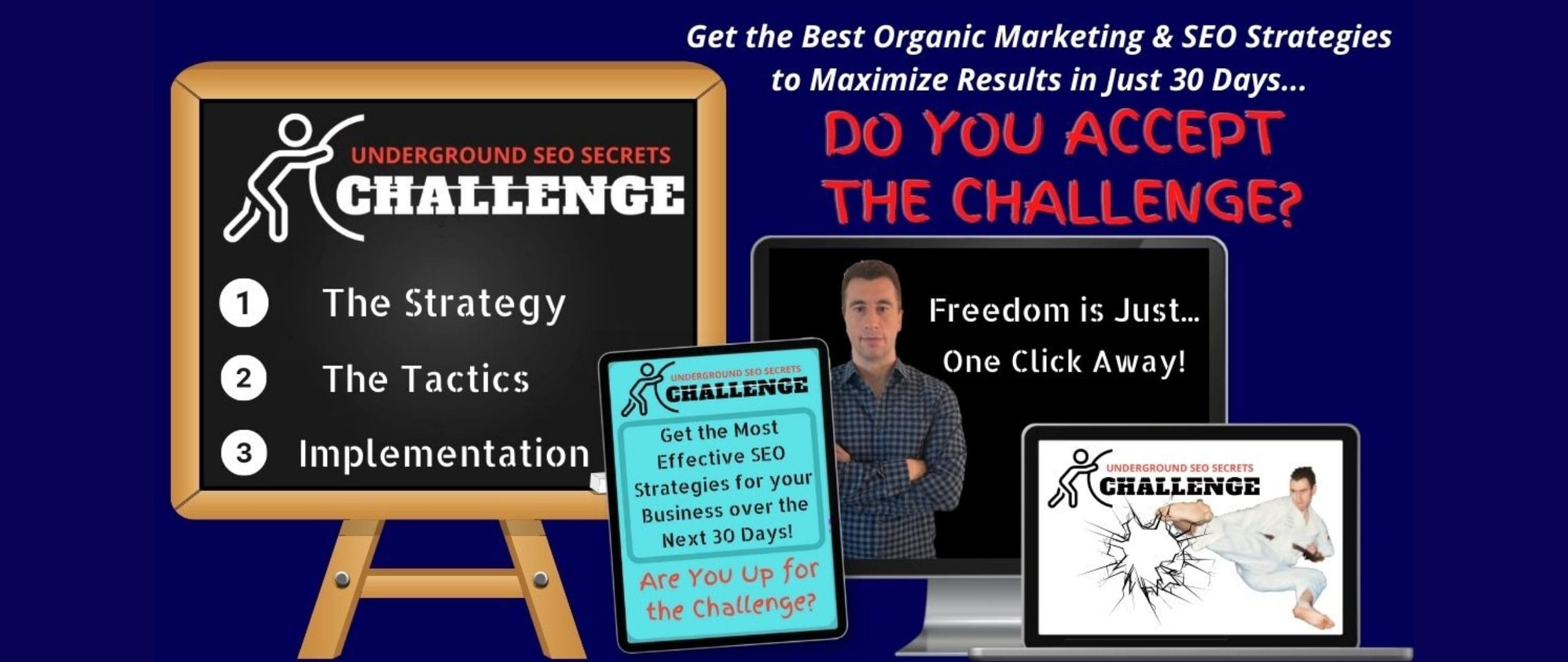 Underground SEO Secrets Challenge
Welcome back to another week on SEO B.S., and of course, after a small hiatus. I have been in Phuket, Thailand for the past 7 months. So, my schedule has been a little crazy. But, with all the craziness, we put together an awesome way to get results in SEO and Organic Marketing — Underground SEO Secrets Challenge. 
We are taking the last 20 years of SEO and Organic Marketing Strategies and training you in "what actually works!" We are know that search engine optimization is huge for your business and can be ultimately confusing at the same time. This is WHY we developed the SEO Challenge. 
Underground SEO Secrets 30-DAY Challenge
How does the Underground SEO Secrets Challenge work?
The Underground SEO Secrets is a 30-day Challenge. The Challenge dispenses Trainings and Missions to complete over a 30-day period focusing on the top SEO & Organic Marketing Strategies.
No SEO B.S. Within the Challenge
What is unique about the Challenge is that we want to get you a result for a very minimal cost. Basically speaking, we are sick and tired of what is going on within the SEO industry, especially within Marketing Agencies. The issue are the agencies that target small business owners and offer SEO Packages or Plans. The Bottom line, they just don't do your SEO because it is too time consuming. This is the main reason WHY you don't get results for your business.
Our Main Goal is to OVER DELIVER within the Challenge. 

Focused on Organic Marketing
The 30-day Challenge focuses 100% on Organic Marketing and SEO Strategies helping businesses reduce their ad costs. A couple of nuggets of what small businesses just don't understand is that large brands still do Old-School Marketing Strategies. Further, you cannot be duped by large influencer brands because they have a huge ad spend. 
Now, there is nothing wrong with running ads (if it is profitable), but some marketing agencies, brands, and top influencers marketing SEO and Organic Marketing Services but have a million dollar ad spend. You should be tired of this b.s.!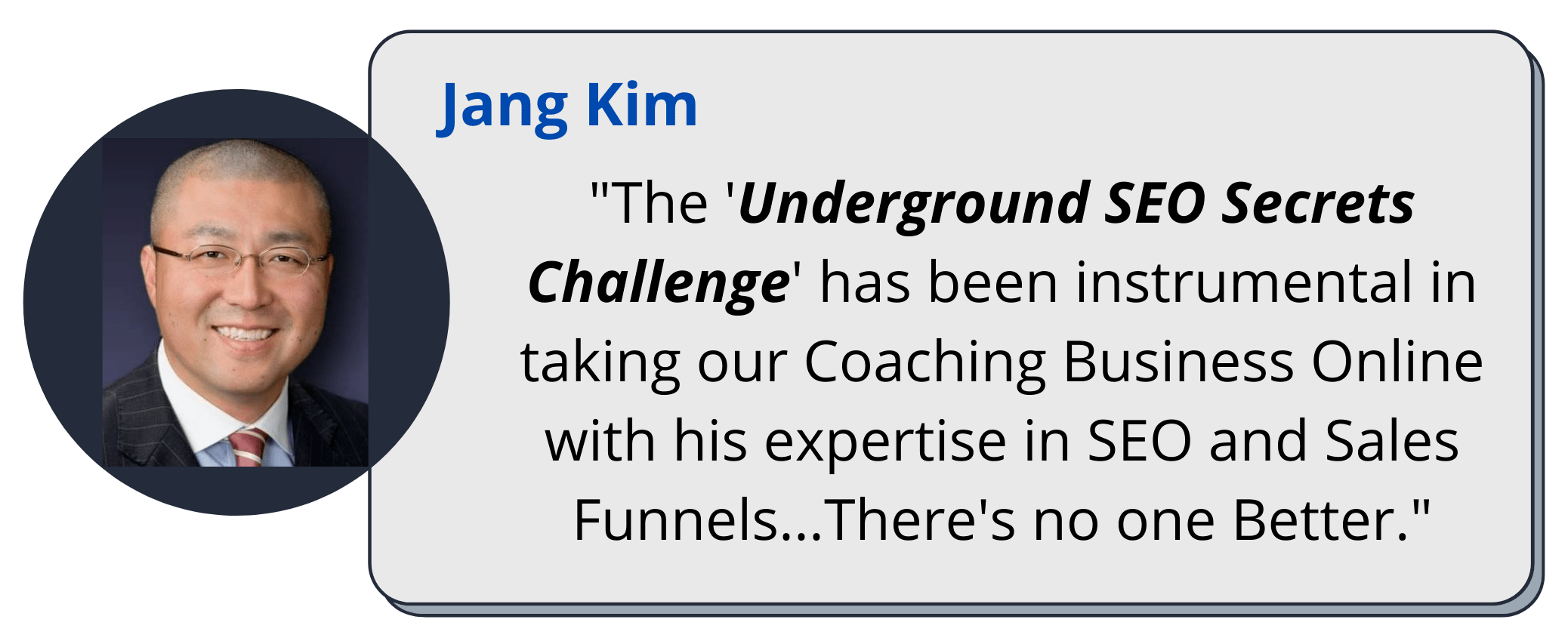 Do You Accept the
Undergro
und SEO Secrets Challenge?
How would you like us to hold you by the hand while you dominate your SEO & Organic Marketing!
JOIN THE CHALLENGE NOW!